For Anzac Day this year we are commemorating the selfless contributions of wartime volunteers.
This year's Light Memorial once again runs for 4 nights and will feature the amazing contributions the home front volunteers during WW1 and WW2, plus the memorial to our fallen soldiers.
Catch a viewing of our latest documentary 'Doing Their Bit' at the Light Memorial. This short documentary examines how thousands of dedicated volunteers bandied together to clothe, feed and provide comforts to the troops on the frontline. Their contributions ushered in a new wave of social, vocational and economic change, a direct result from 'doing their bit'.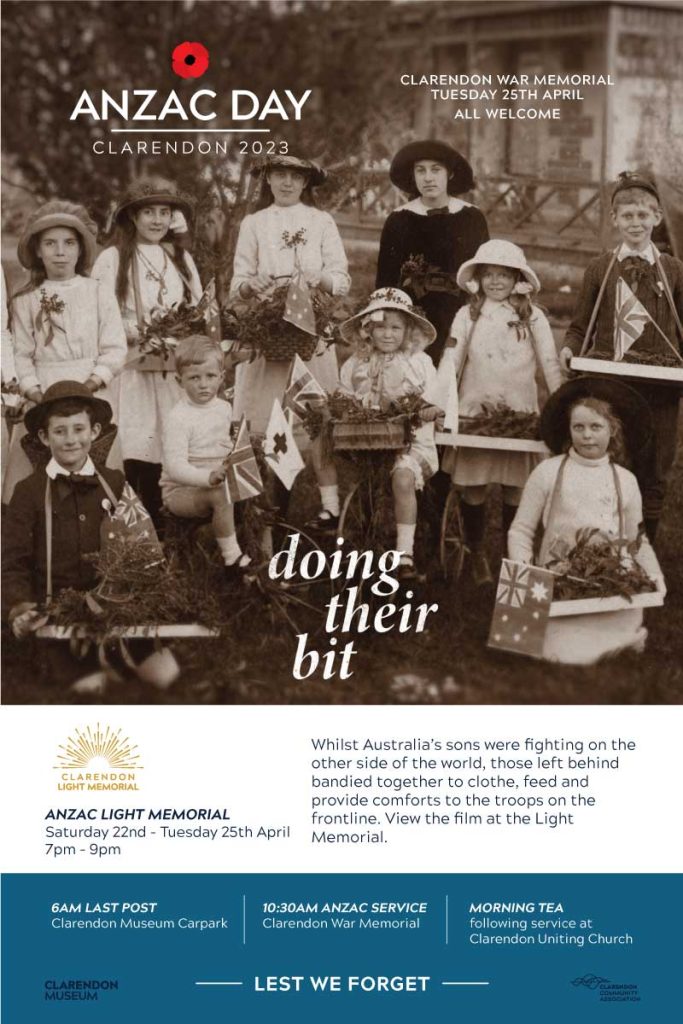 6am – Playing of the last post over the town from near the War Memorial. We will again play the last post at 6am sharp! This will be followed by the reading of the Ode, and we finish with the playing of the national anthem.
10:30am – Anzac Day service at the war memorial
11am – Morning Tea at the Uniting Church